What an exciting day it was in beautiful Saranac Lake on Lake Flower! The weather was changing from a string of hot and sultry days to a string of cool and dry which brought a couple of substantial downpours making things interesting. Most of the boats were on display on land in the shade of trees, and a few were in the water. This was the ninth annual show on Lake Flower that Jay Annis of Spencer Boatworks put together, and there were many fine boats to behold including a few of his own.
Steve Detwiler's1960 Cruiser's inc 16' " Sea Faery"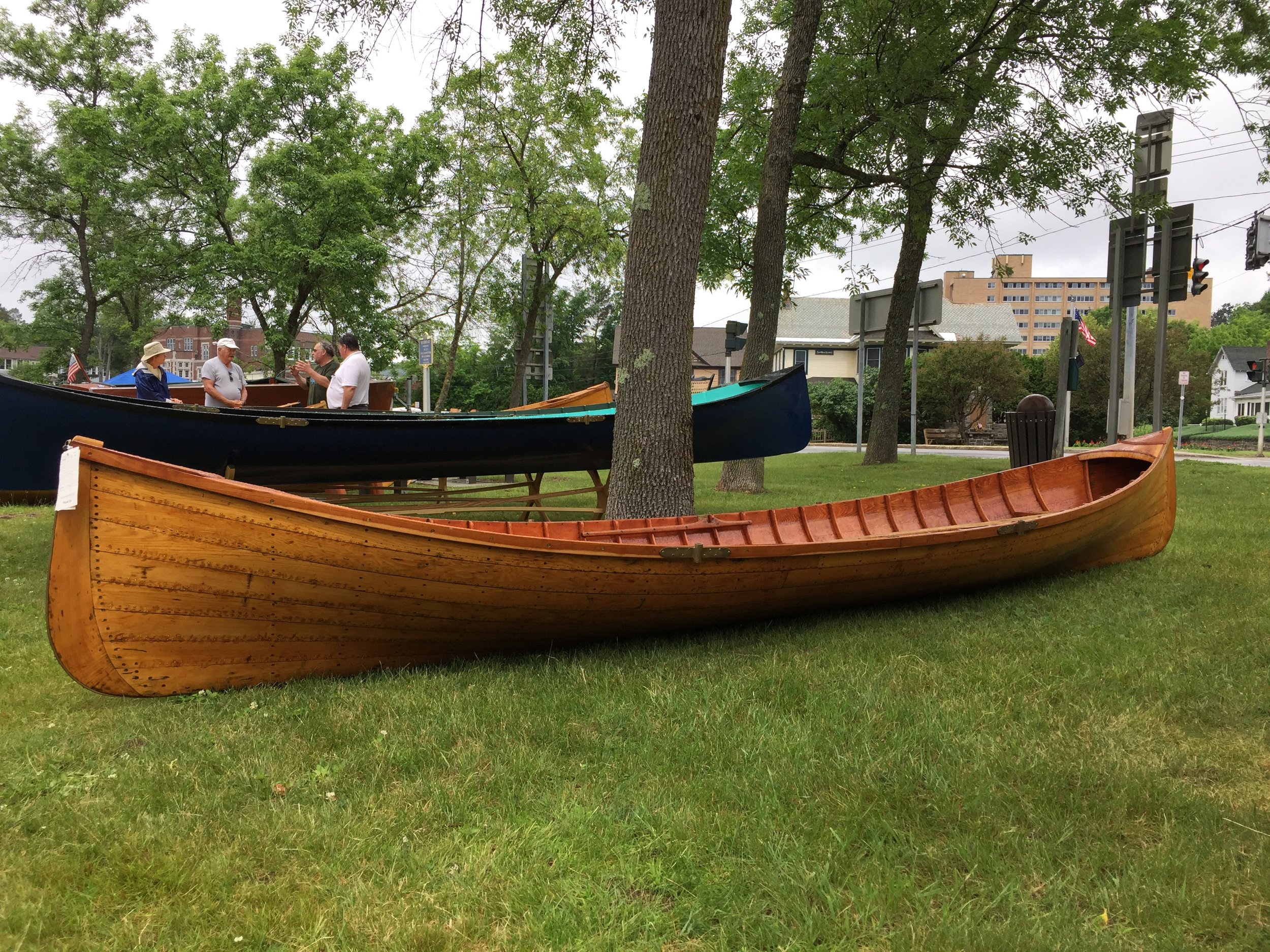 George Maffey's 17' 1940 Chris Craft Custom "Gee Whiz"
Jay Annis' 1915 Mullins Launch
Jat Annis' 17' 1960 Century resorter "Trixie" powered by a 305 Crusader
Al Dunham's 18' 1957 Chris Craft Sea Skiff "Char Fly"
"Dun Rowin" 19' 1935 Chris Craft Custom
"Ton Da Lay" 1959 Chris Craft Capri
1957 Chris Craft Runabout " Reflections"
"Flip Flop" 1967 Chris Craft
Jay Annis' 1988 Spencer Utility "Tango"
"Fair Knolls" 1989 Grand Craft
1932 Fay &Bowen "Paradox of Fay and Bowen"