Along with the lure of the 1000 Islands and the magic of the river, the proximity of this year's ACBS 2019 Int'l Boat Show in Alexandria Bay NY presented the opportunity to gather more knowledge of what the ACBS International Boat Show is all about for our 2021 Int'l Boat Show Committee. Some members of our chapter jumped at the opportunity and rented a 6 bedroom house with fold out couches so that as many people as possible could participate in the event. The weather was superb for the entire week long event from September 16th through the 22nd. The living quarters allowed us all to gather and share our experiences amid home cooked meals and cocktails, both upstairs and down. The house was full, and memories were made of fun times for all. Below are a few pictures of the show and events, most from my own experience, and some from Holly Weber, noted in the caption. Topping things off, our chapter had two award winners! Holly and John's 1950 17' Chris Craft Runabout "Cheerleader", won silver in Classic Utility Restored, and Sue and Dana's 1949 13' Lyman Leader, "Ninnyfish", won a gold in Classic Outboard Restored, and also the Lyman Boat Owner's Assn.'s Best of Show Lyman.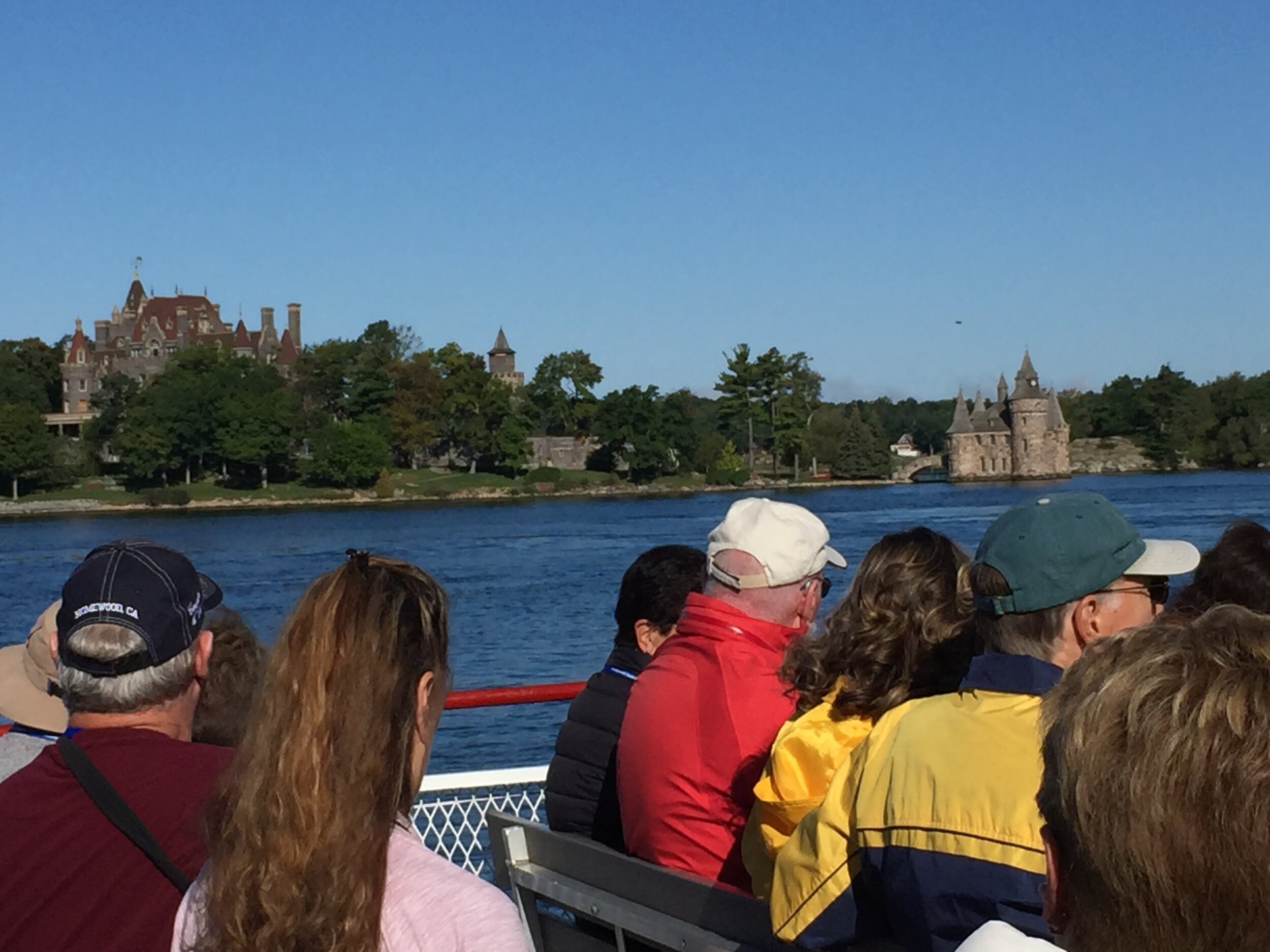 Monday's Dark Island Tour aboard Uncle Sam's Tour Boat. This is Boldt Castle
A lovely shot of the Bolt Castle Powerhouse by Holly Weber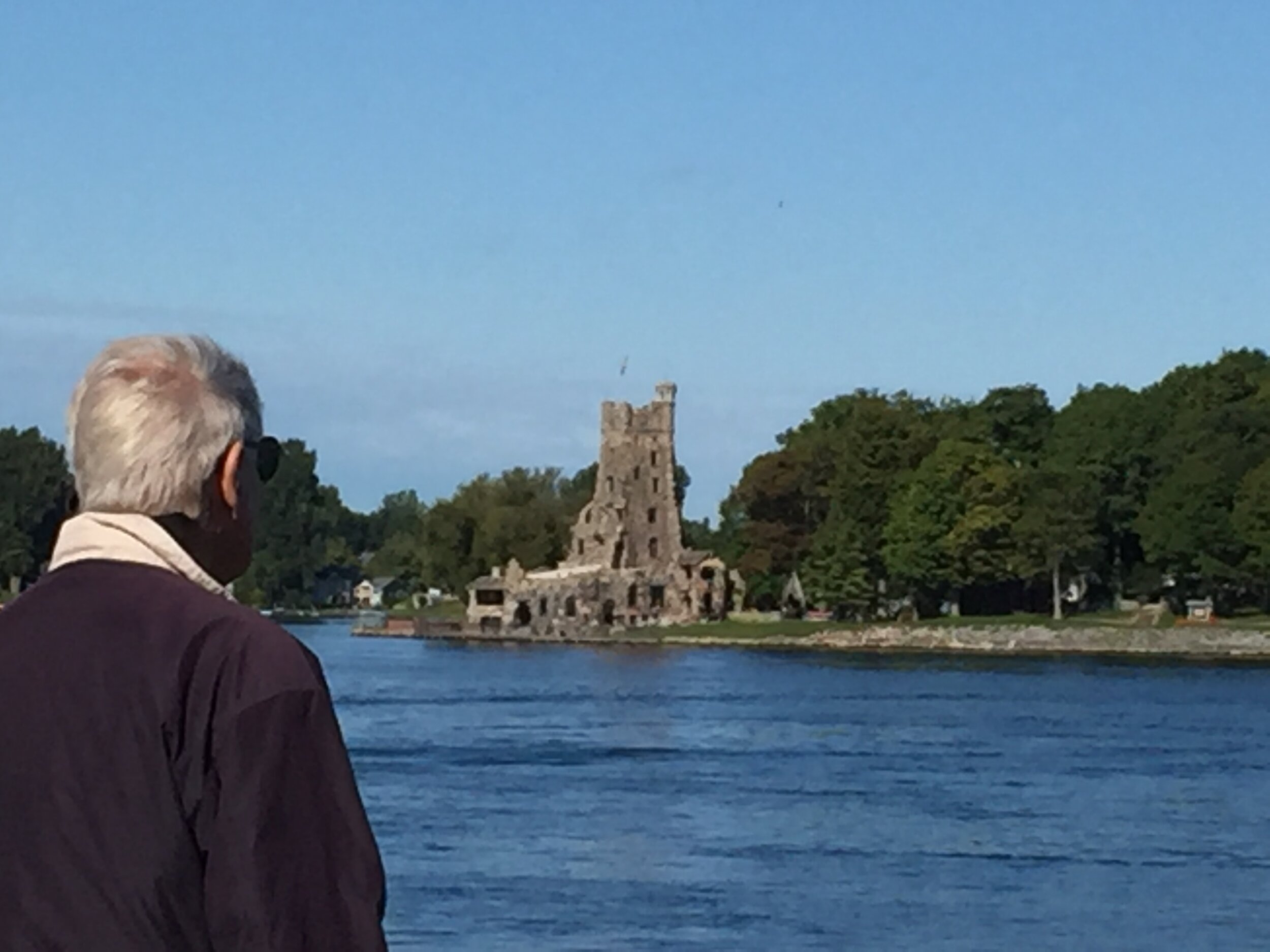 Boats followed each tour boat out to the castles. This is race boat G4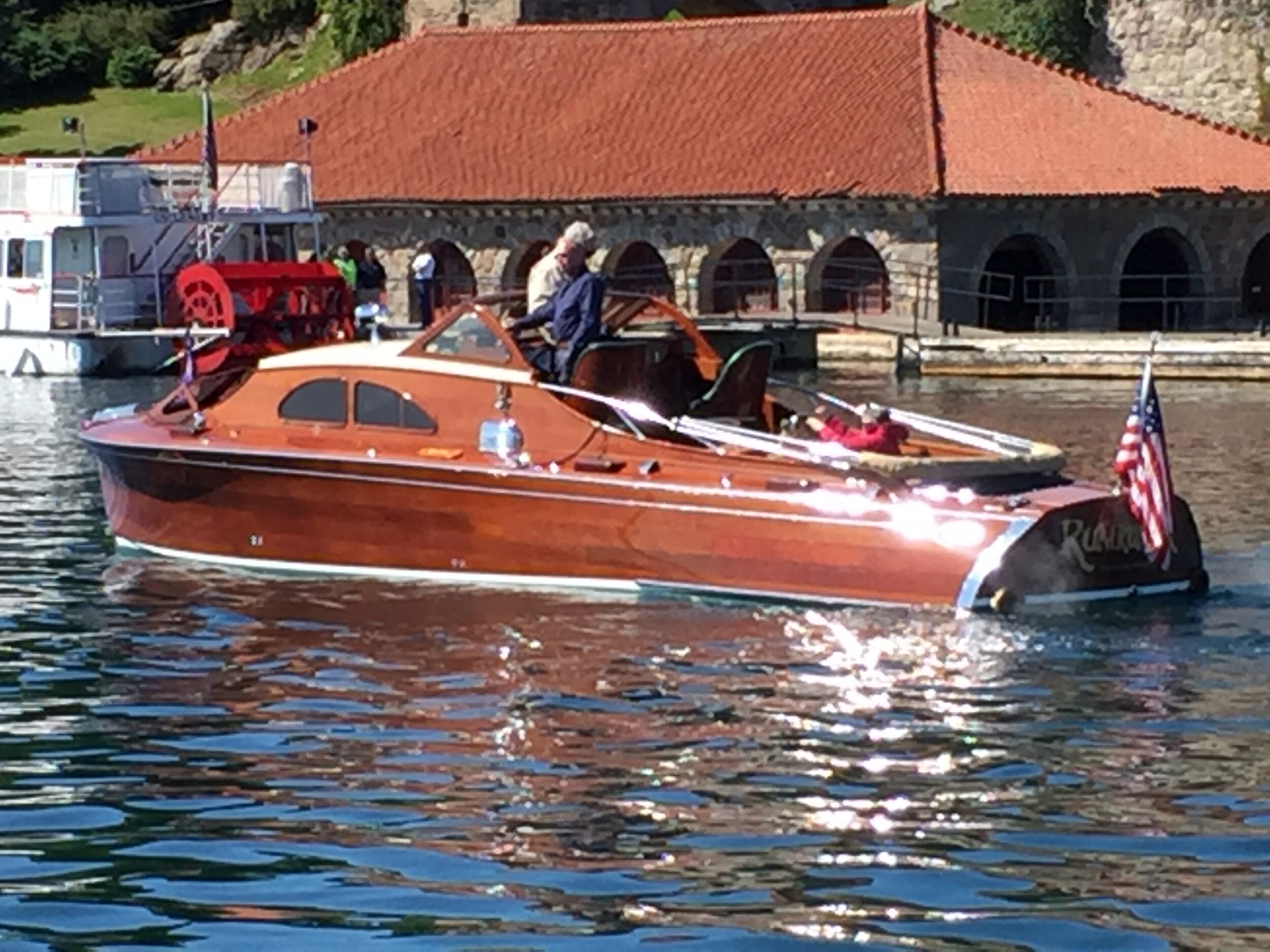 Rum Runner at Singer Castle Boat House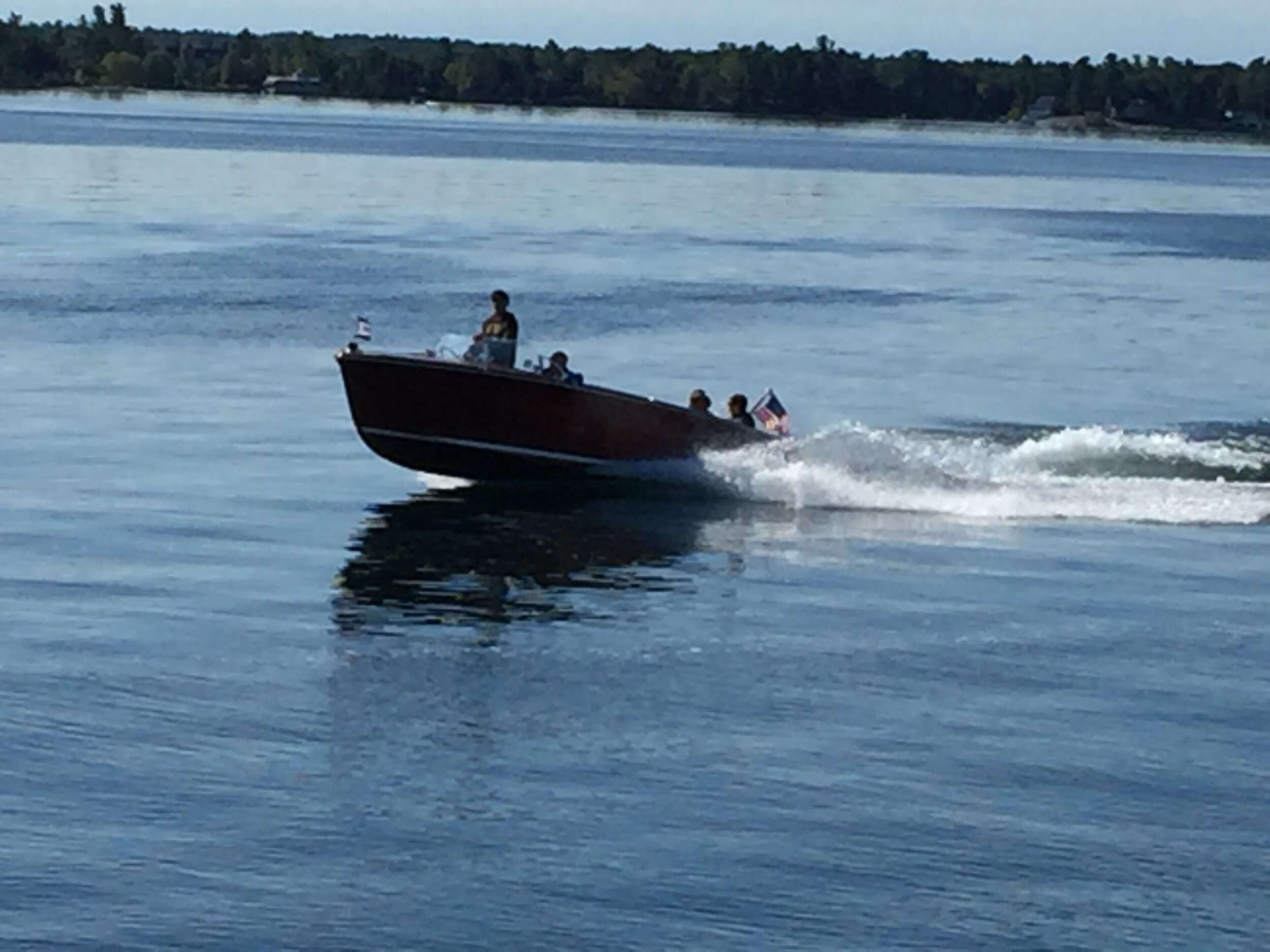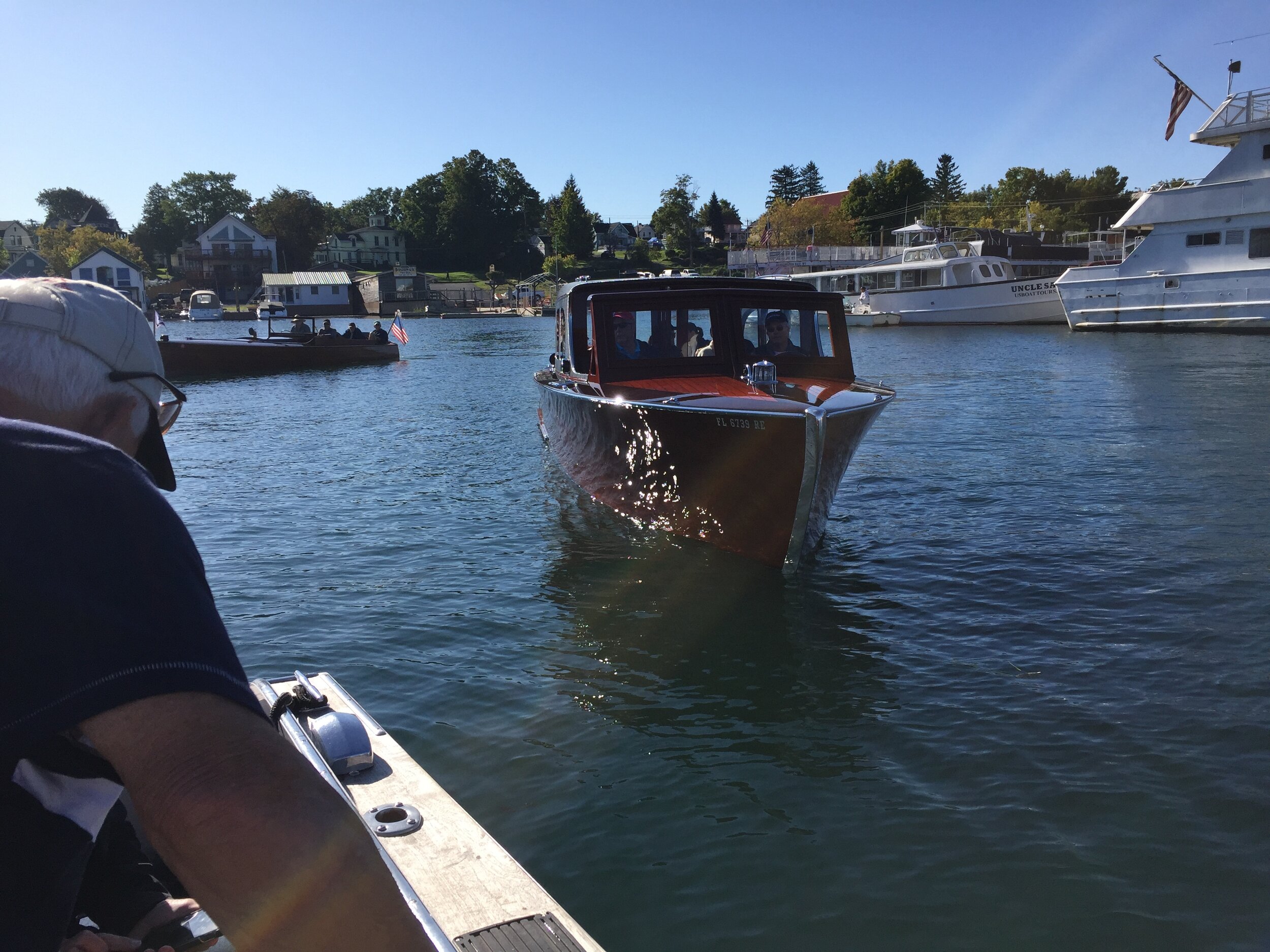 Tuesday's tour of Wellesley Island aboard Matt and Susie's Hubert Johnson Blackjack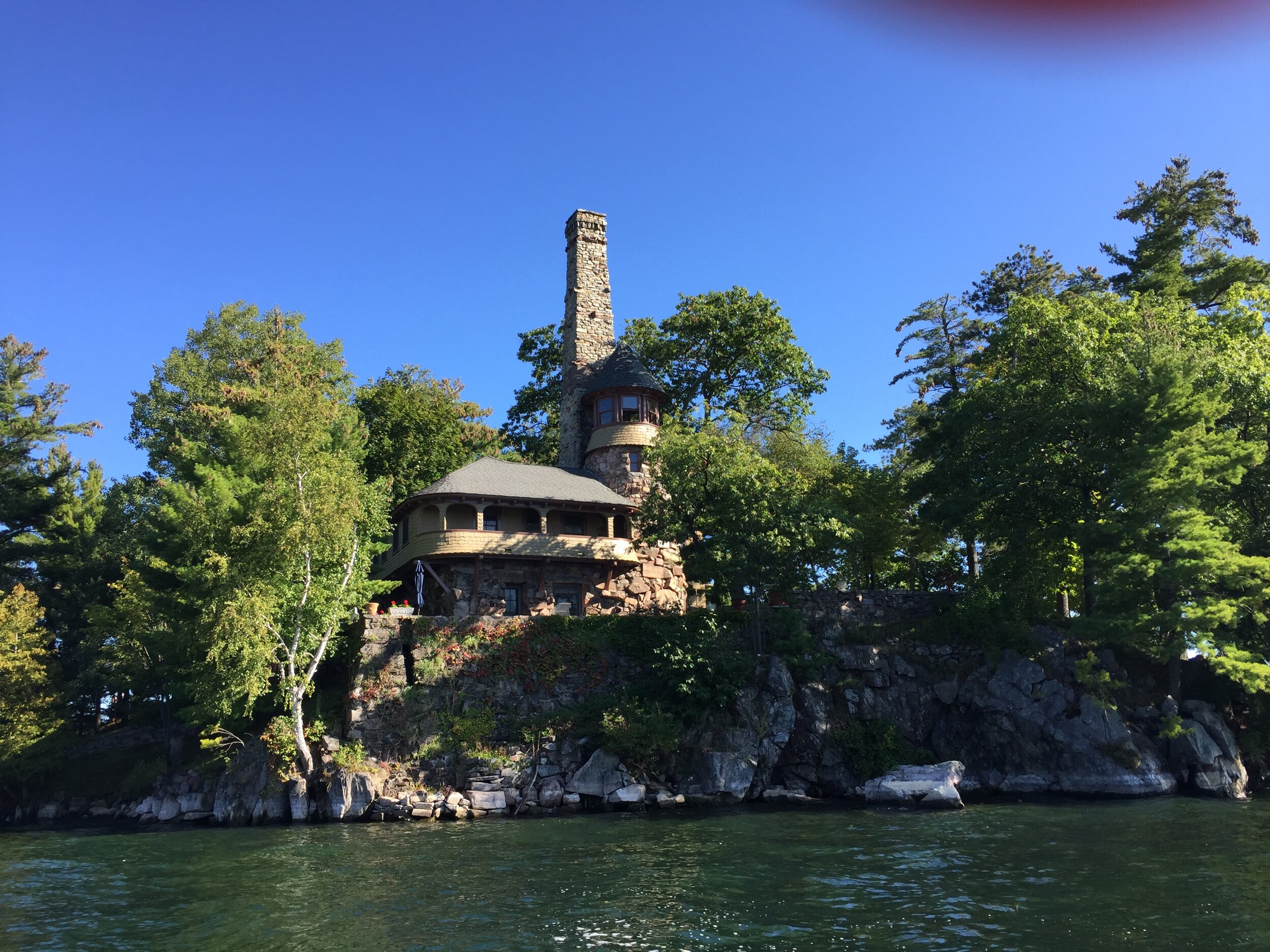 One of the fabulous island houses on the Wellesley Island tour.
"Texan" a Lee and Fitzgerald boat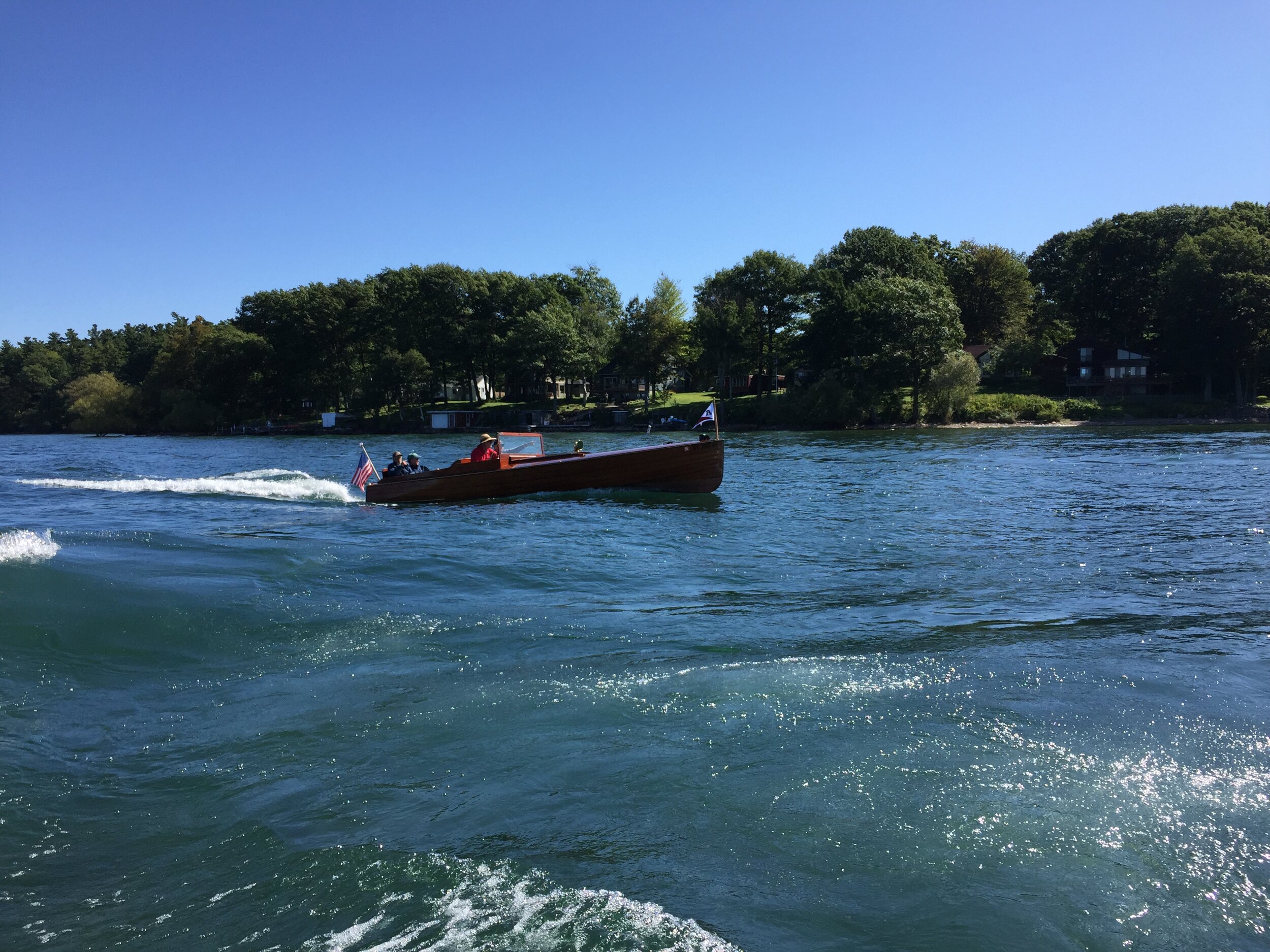 "Ark" 1915 L.E. Fry Launch, owned by Jim Holden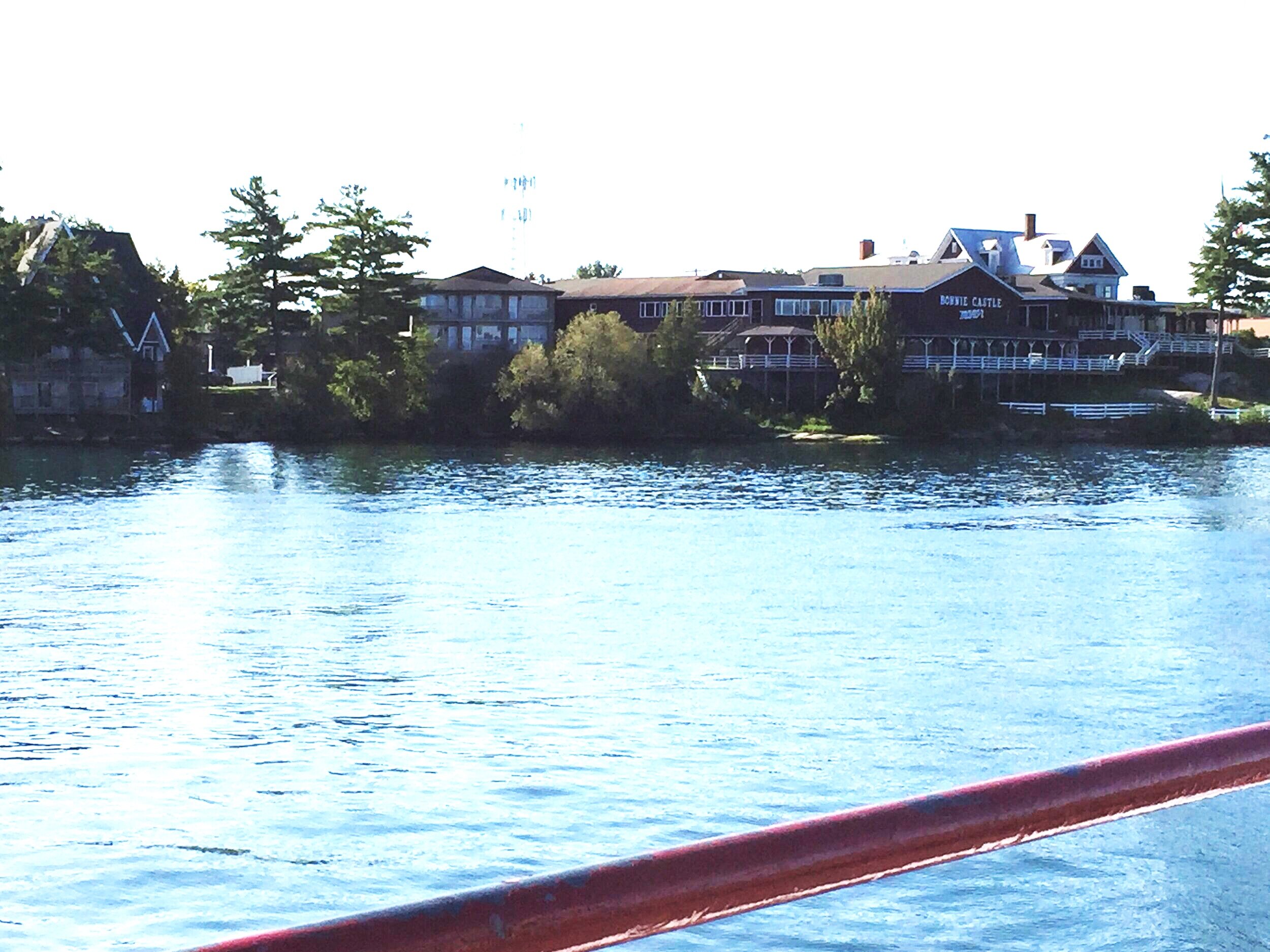 Bonnie Castle resort from the water
Gene and Bill at Tuesday afternoon's Welcome Reception at the Bonnie Castle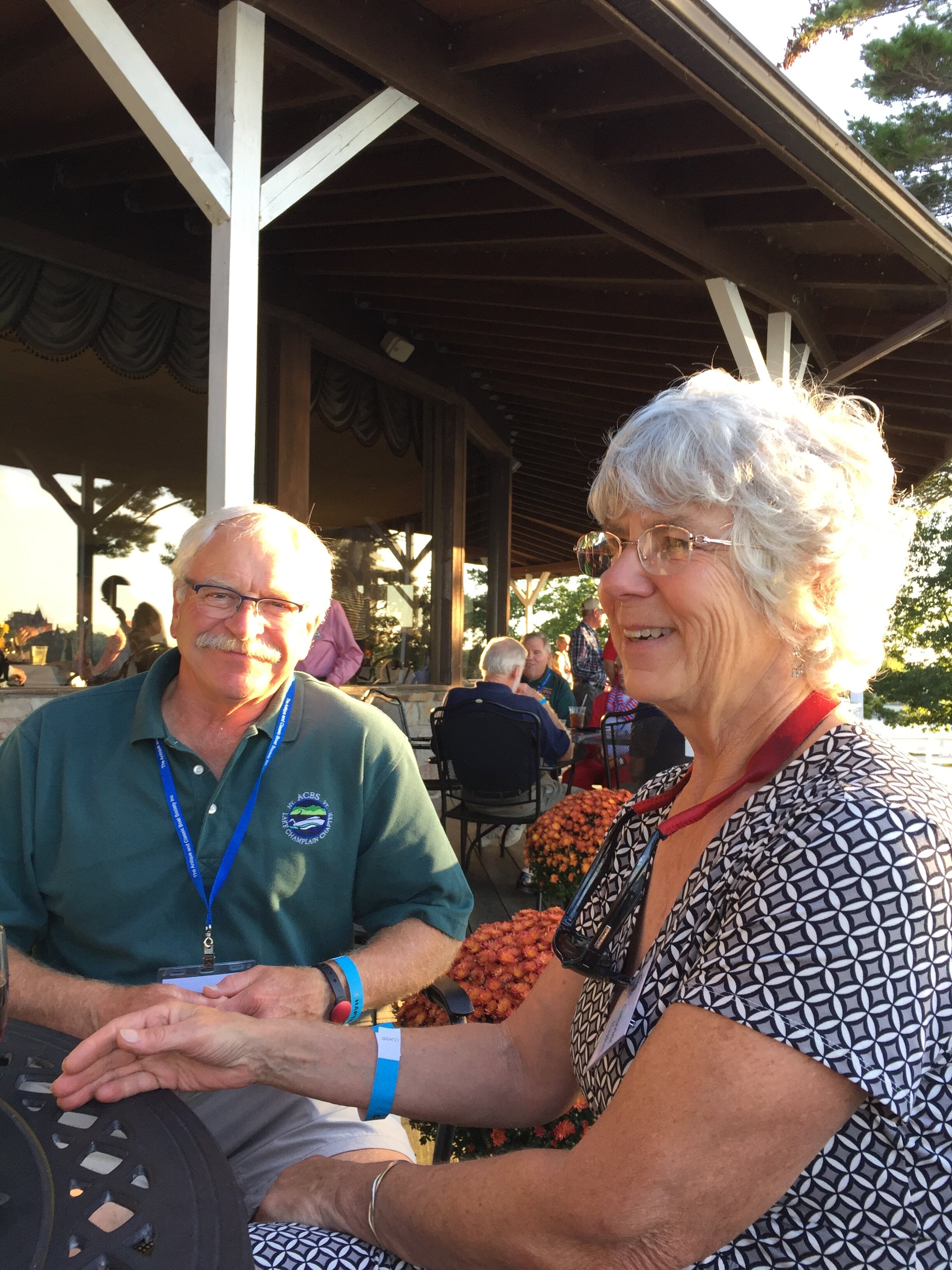 Steve and Catherine at the Welcome Reception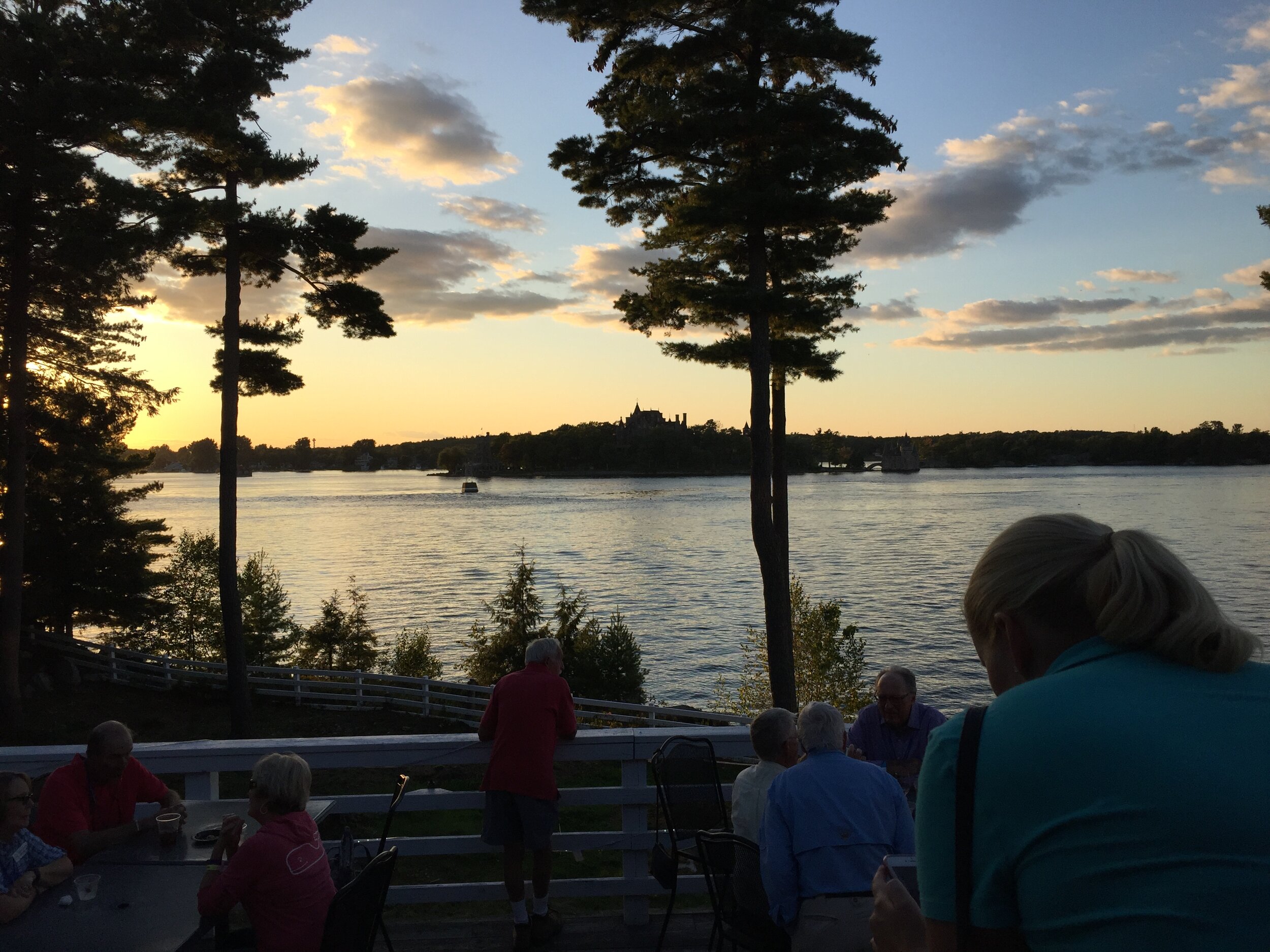 Sunset from the Bonnie Castle
Wednesday morning's cruise to Clayton!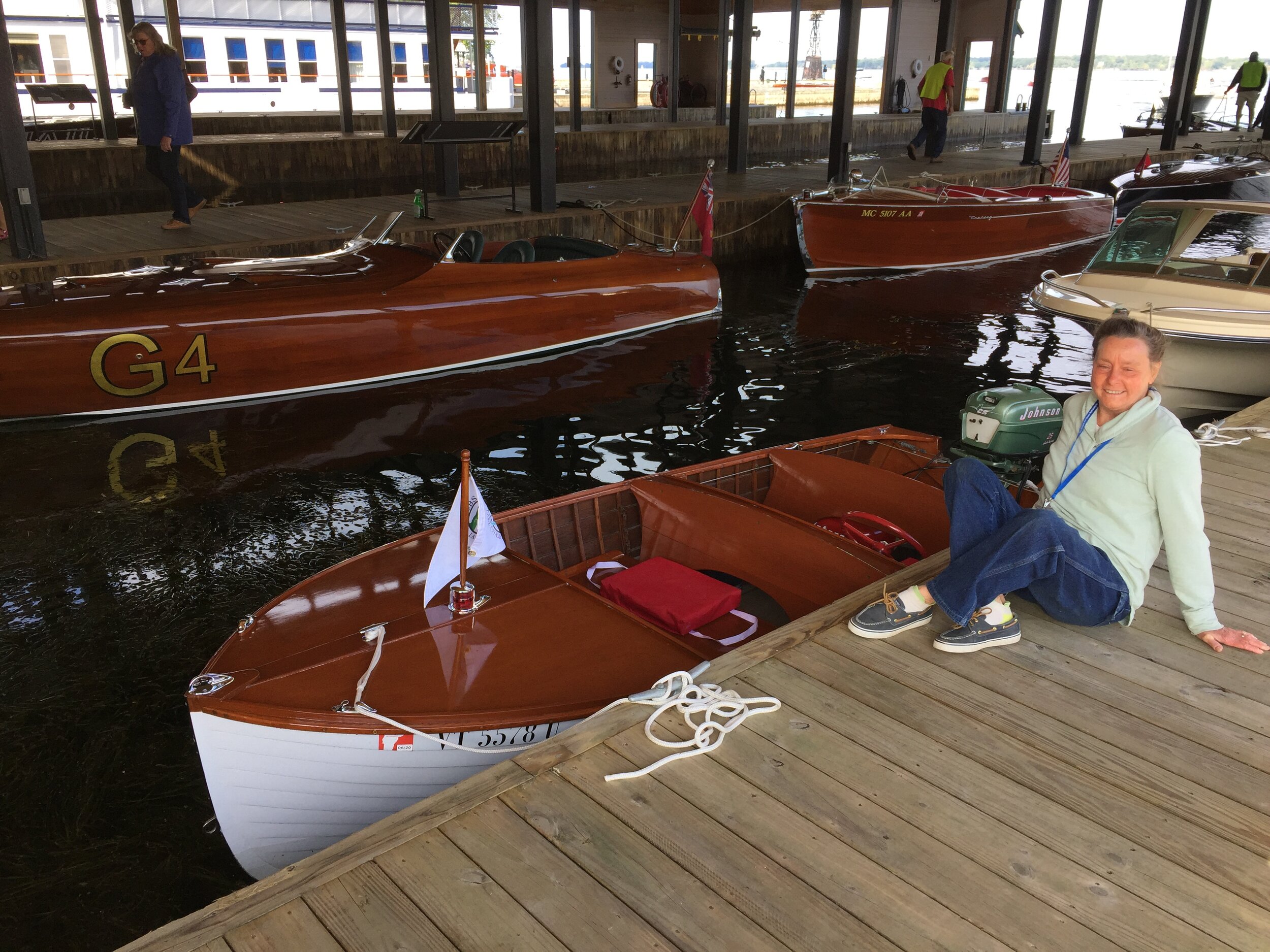 Safely landed at the Antique Boat Museum's boathouse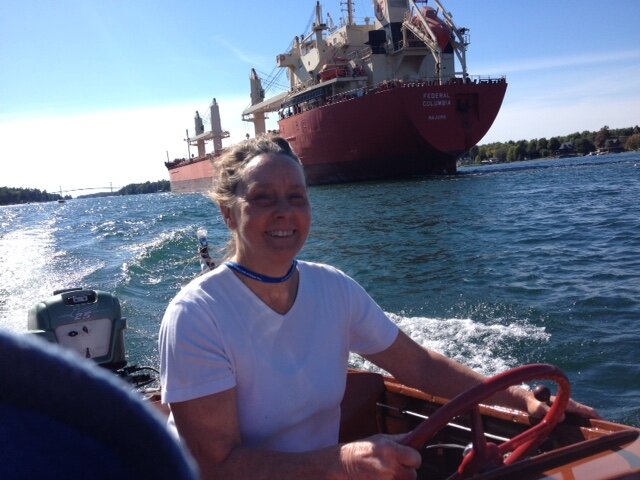 Wednesday's return trip to Alex Bay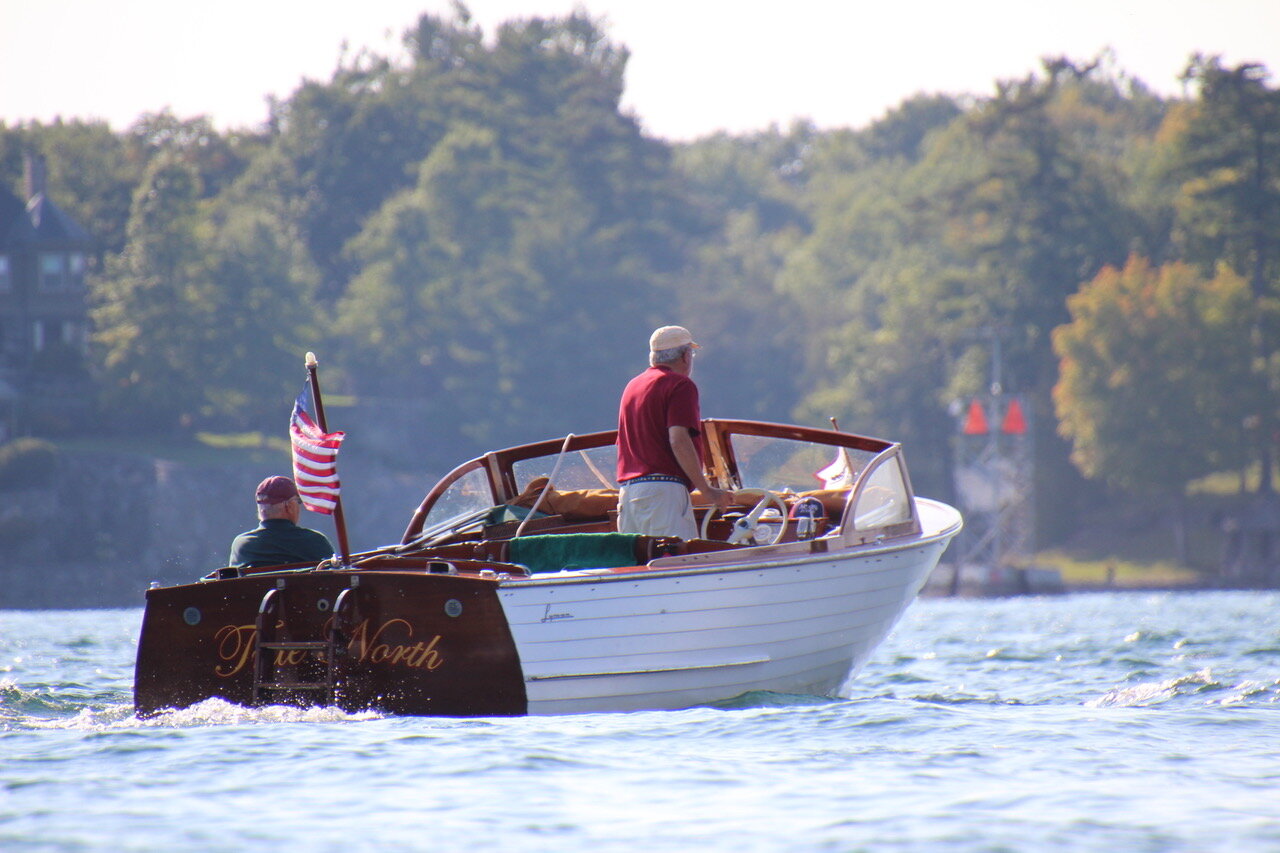 Gene and Bill aboard True North. Photo by Holly Weber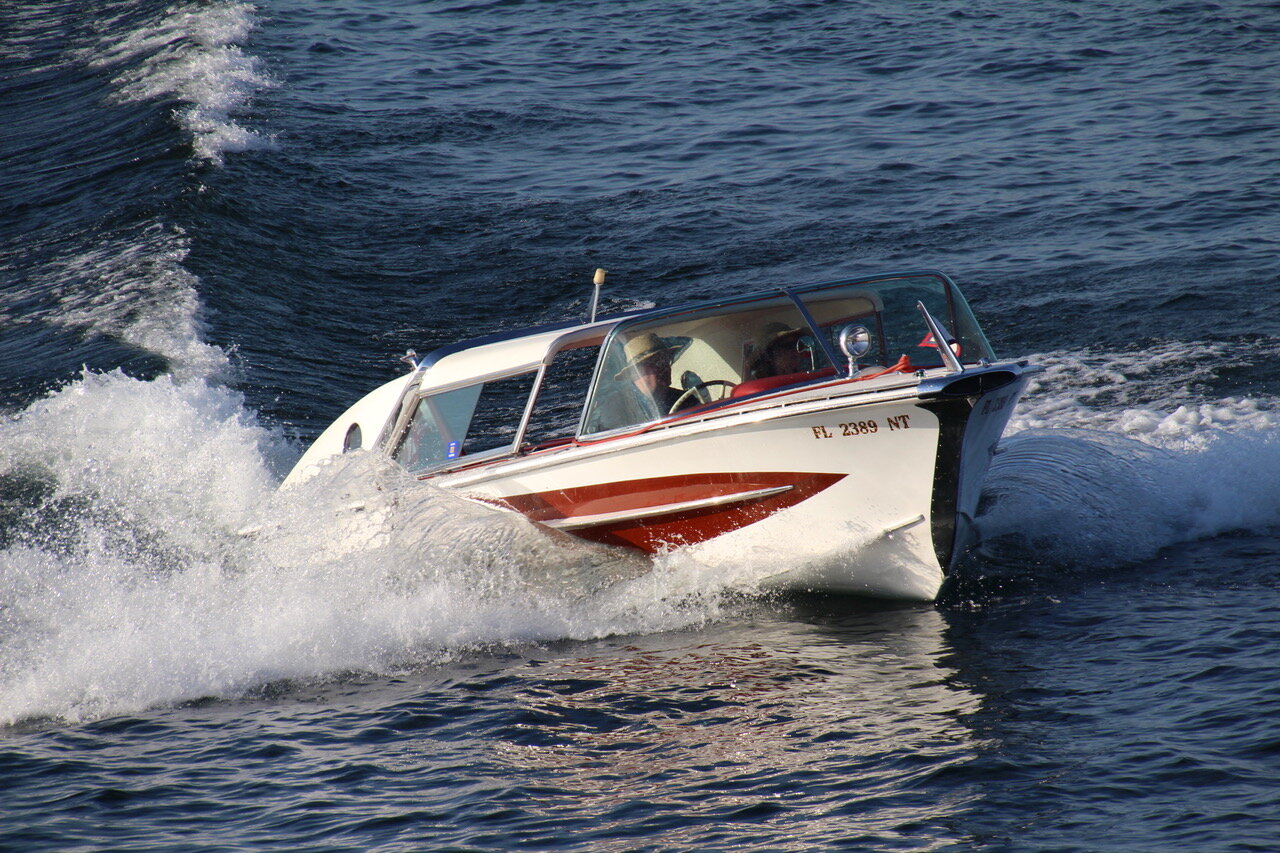 Wednesday Evening. Cocktails and oer d'oeuvres at the Antique Boat Museum. Wild Goose on display.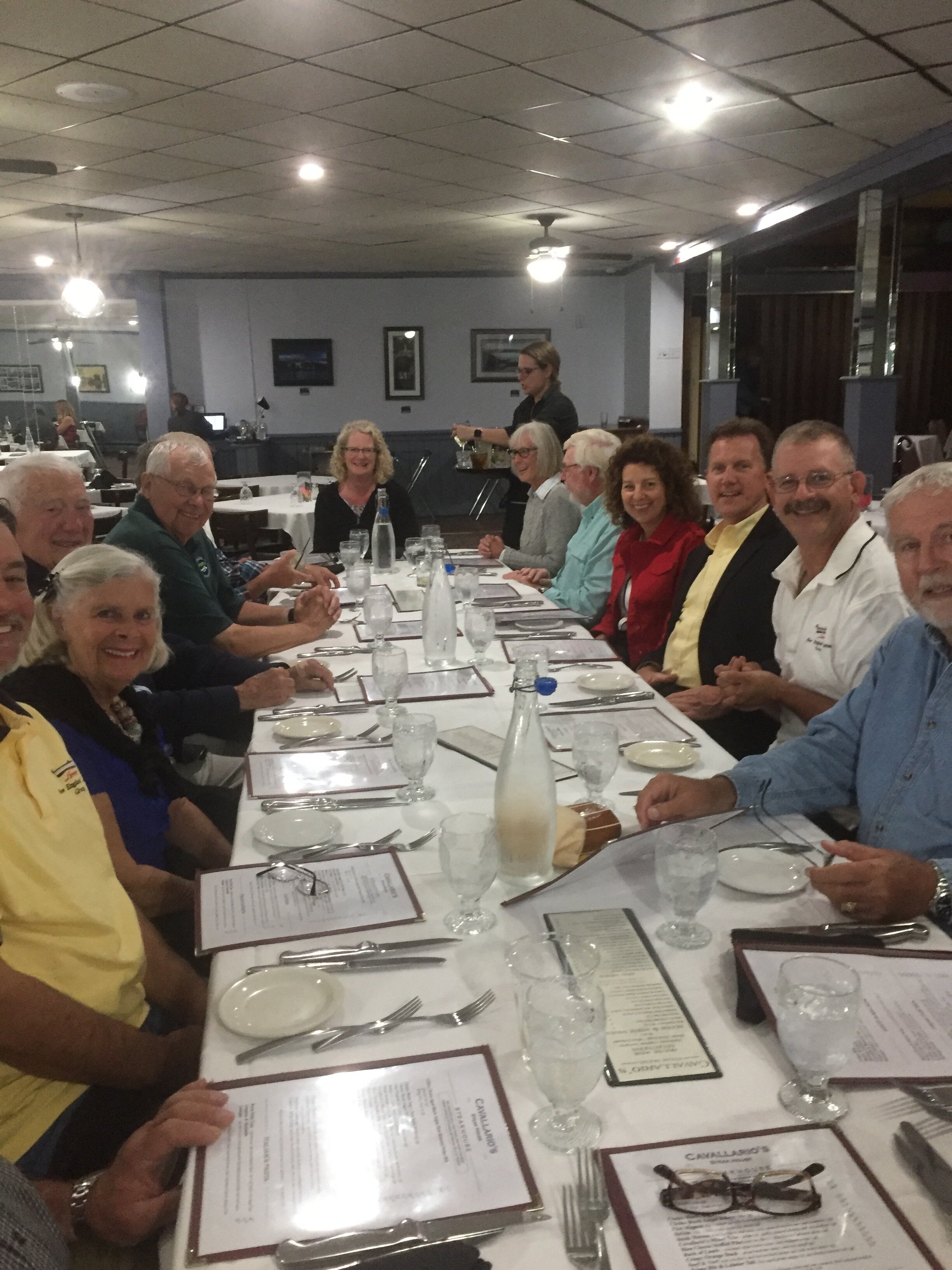 Rescued Dinner at Cavallario's
From the show, "Skol" 1939 Fitzgerald and Lee Triple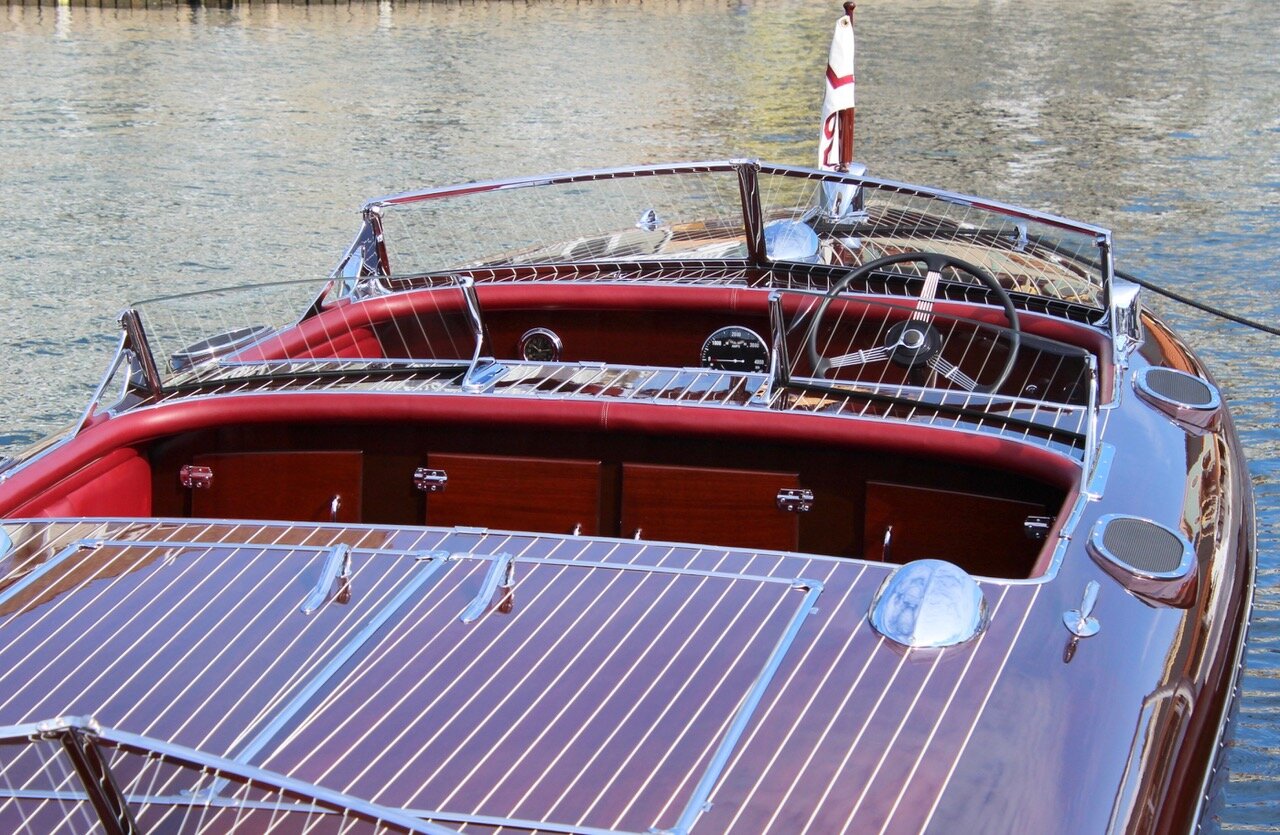 Bow of "Skoal" 1939 Triple Fitz. and Lee. Photo by Holly Weber
"Snail" Gar Wood Baby Gar owned by ABM
"Pardon Me" owned by the Antique Boat Museum, considered the largest runabout ever made, designed for commuting between Long Island and NYC. Photo by Holly Weber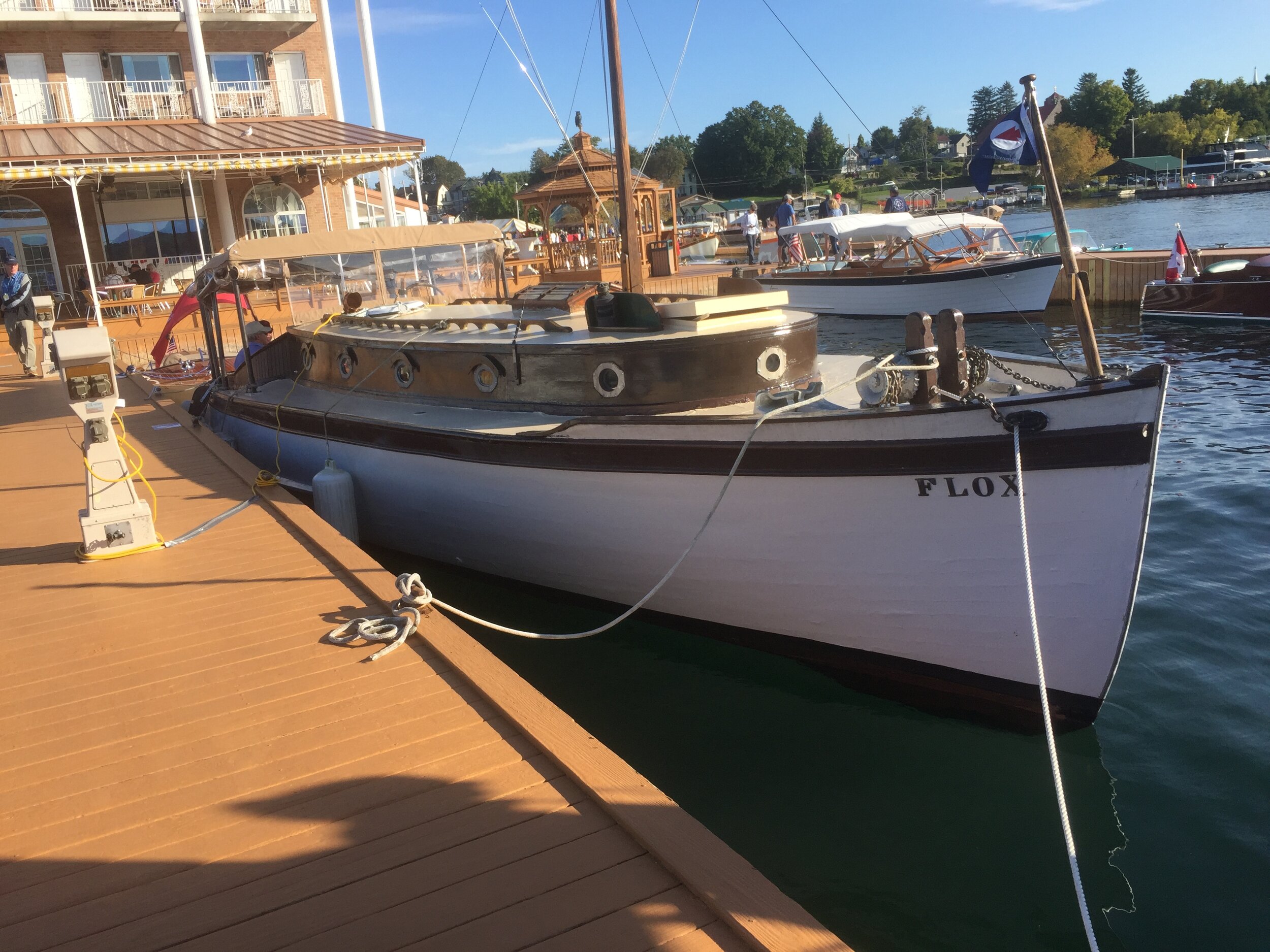 Judges going through "Cheerleader", leaving no stone unturned. Photo by Holly Weber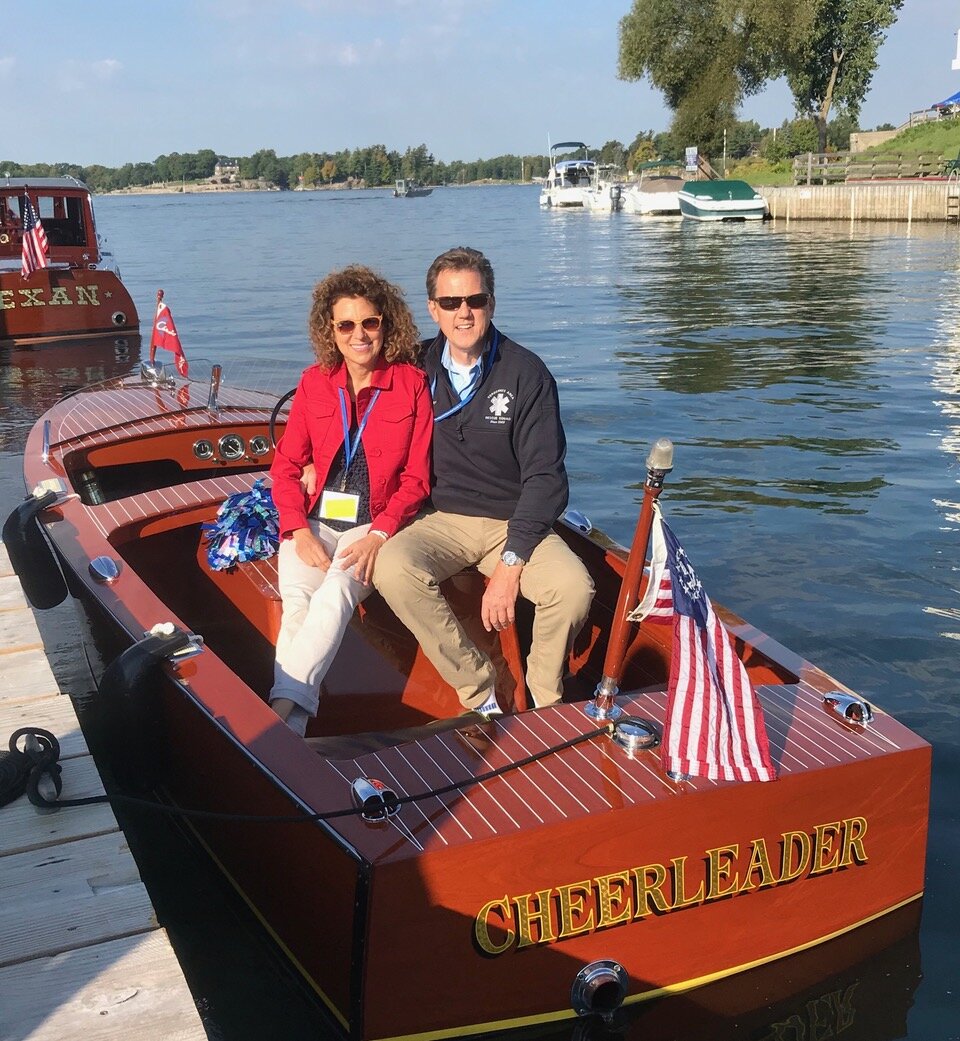 "Cheerleader", won Silver in Classic Utility Restored, owned by LCACBS members, Holly and John Weber.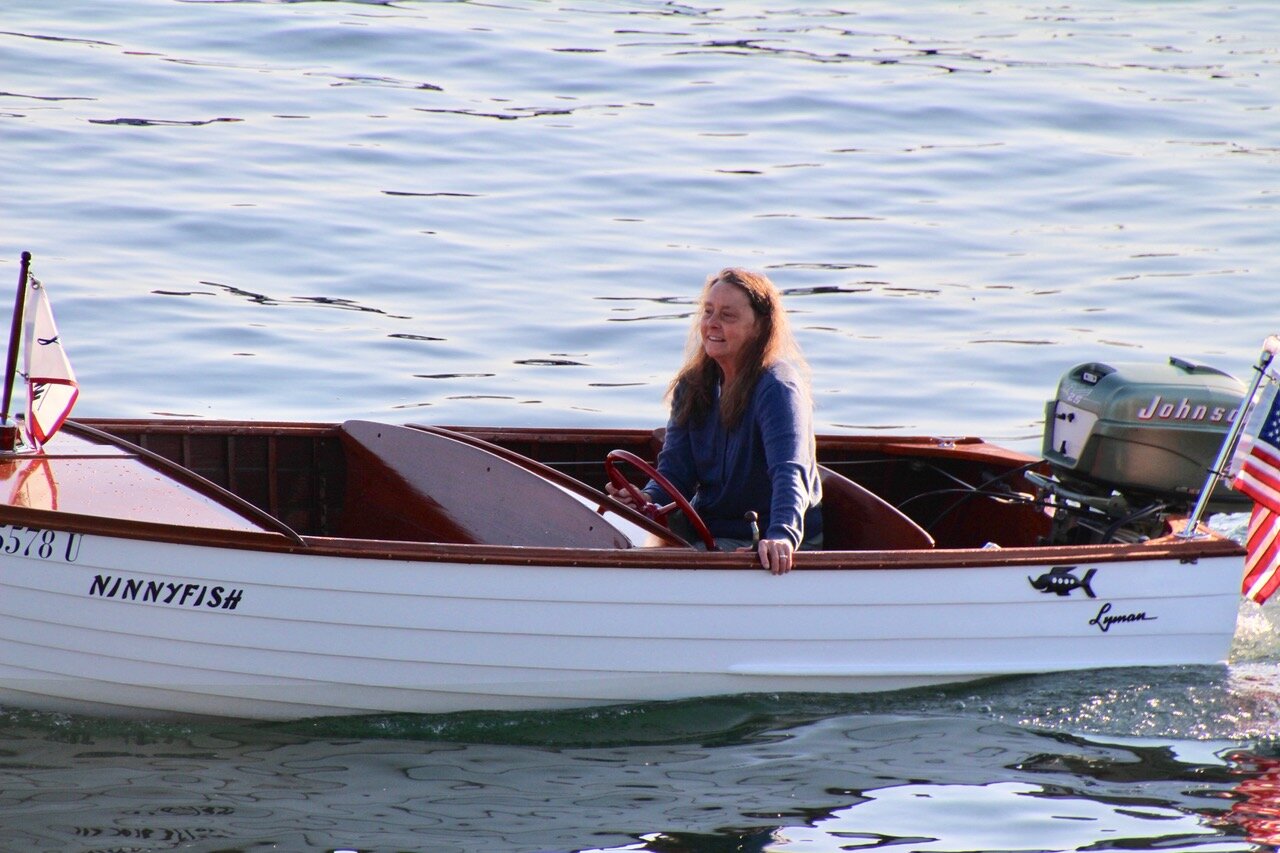 "Ninnyfish", won Gold in Classic Restored Outboard, and LBOA's Best of Show Lyman, owned by LCACBS members, Sue Haigh and Dana Bromley. Photo by Holly Weber